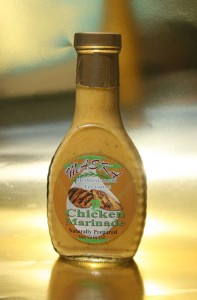 Maska chicken marinade is one of the tastiest on the market; The recipe was developed by Jackie Kapatais the owner and founder of Maska food, an enhancement on the original recipe that's been in the family for generations. Maska marinade not only enriches the flavor of the chicken but also help prevent the meats from drying out and protects the delicate small chicken pieces. You need as little as 2 hours for boneless and skinless chicken breasts while a whole chicken needs 6 to 8 hours  marinating in the fridge. Maska marinade brings the taste of the Mediterranean to your own kitchen and transforms an ordinary chicken into a meal bursting with flavor.
All Natural
No preservatives
No artificial flavors
No artificial coloring
Gluten Free
Please visit our recipe section to learn how to make the most authentic grilled chicken tawook/kabob or breast of chicken marinated with our delicious marinade.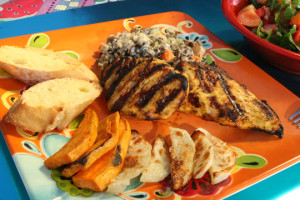 ---
8 Oz Mediterranean Chicken Marinade
---
;
[schema type="product" name="Mediterranean Chicken Marinade" brand="Maska Food" manfu="Maska Food" single_rating="5″ agg_rating="1″ price="$3.99″ condition="New" image="http://www.maskafood.com/wp-content/uploads/2013/05/Chicken-Marinade-189×300.jpg" ]