Dangerously Delicious Gluten Free Brownies

Once you taste it you would say why on earth I didn't have this before.
The best Gluten Free Brwonies you will ever buy!!!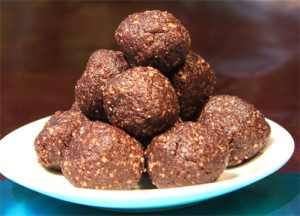 Ingredients:
Dates, Walnuts, Almonds, 100 % Cacao, Espresso, Vanilla extract, Sea salt
Raw
Gluten Free
Sugar Free
Grain Free
Naturally Sweet
No refined sugar
Paleo
unprocessed ingredients
Finally the answer to your brownie dream: Deep, intense chocolaty rich taste without the gluten and classic ingredients; Our Brownies are so delicious you can't even tell they're gluten free and Raw.
So Delicious, So Filling, Hand made in small batches.